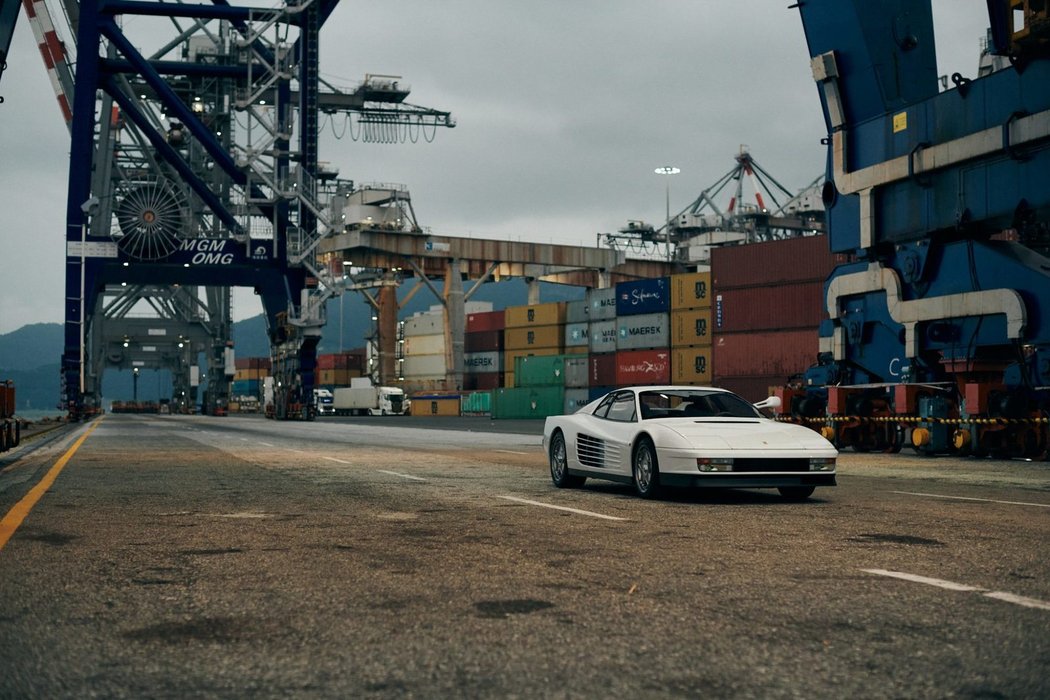 Officine Fioravanti Testarossa zachováva okázalý dizajn 80-tych rokov s modernou technológiou. Pane Bože to je nádhera!!!
Švajčiarska spoločosť Officine Fioravanti postavila modernú Testarossu. Tento restomod zachováva rovnaký motor, ikonický 4.9 litrový plochý dvanásťvalec. Ten dostal moderné vstreky, nové sanie alebo výfukový systém. Teraz tak produkuje výkon 510 koní a 599 Nm. Originálne čísla boli 390 koní a 490 Nm. A restomod dáva na výber používať auto s plným alebo originálnym výkonom.
S vyšším výkonom je pochopiteľne vyššia aj maximálna rýchlosť. Pôvodne Testarossa zvládla niečo okolo 290 km/h. Teraz? 324km/h!
Medzi ďalšie novinky patrí modernizácia zavesenia aj nové adaptívne tlmiče Öhlins alebo nastaviteľné stabilizátory. Výkonné brzdy dodáva zase Brembo. Okrem toho auto dostalo aj niektoré technológie ktoré podľa nás nemuselo. Vybavili ho aj systémami ABS a ESP, ktoré sú našťastie nastaviteľné a je možné oboje aj plne vypnúť.
Auto tiež stojí na nových kolesách aj pneumatikách. Namiesto vtedajších 16 palcových sú teraz vpredu 17-ky a vzadu 18-ky. Súčasne sú však disky ľahšie ako originálne. Lahšie je celé auto, ktoré v porovnaní s verziou z konca 80-tych rokov váži o 130 kilo menej.
Na prvý pohľad to síce nevyzerá, ale zmenami si prešiel aj interiér. Namiesto plastových dielov sú kvalitnejšie hliníkové, audiosystém podporuje Apple CarPlay a pribudli aj nejaké nové ovládače podvozku, ABS, TCS… Milým a nostalgickým prvkom je starý mobilný telefón. Ten je ale vybavený najnovšou technológiou Bluetooth, takže je to trochu klam.
Je to jednoducho nádhera, a takýchto návratov vozidiel proste potrebujeme viac!
Foto: Officine Fioravanti