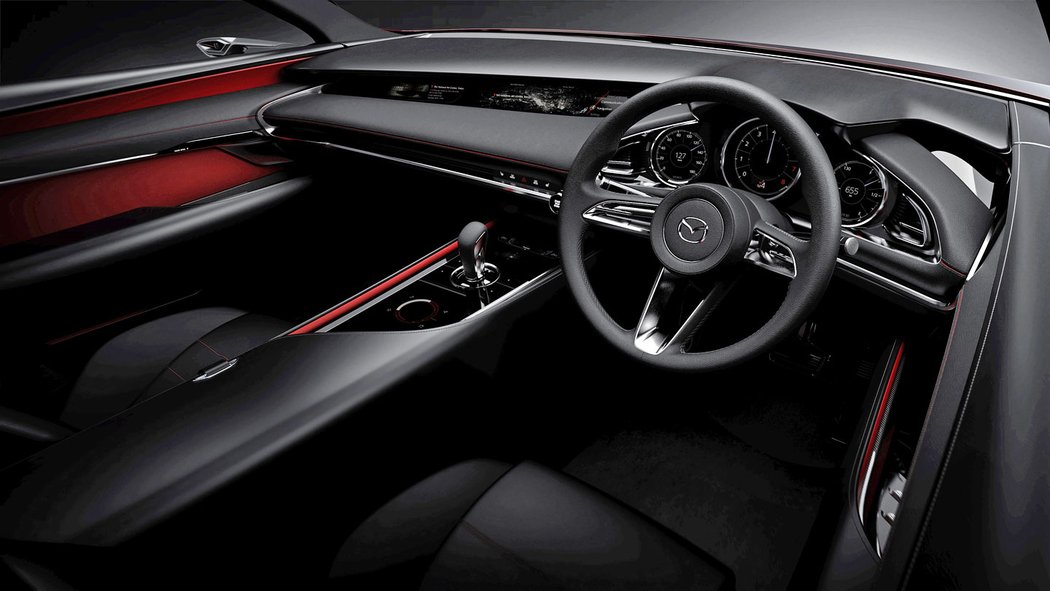 Nové vozidlá Mazda odštartujú párom SUV, po nich ale budú nasledovať elegantné sedany aj kombíky. Budú mať šesťvalce a zadný náhon!
Nie! Spaľovací motor bude žiť. Mazda oficiálne potvrdila, že budúci rok nám predstaví zbrusu nové šestvalcové benzíny aj diesle. Tie budú zakomponované v novej platforme z pohonom zadných kolies! Nie nesníva sa Vám!!
Táto nová platforma bude najskôr použitá na dvojici nových SUV-čiek. Tie budú u nás niesť označenia CX-60 a CX-80 a podľa čisel možno usúdiť že budú pravdepodobne väčšie ako aktuálna CX-5. Budú to mať tiež namierené na prémiové SUV od BMW, Mercedesu alebo Volva. Niet sa čo čudovať, predsa dizajnom aj spracovaním to Mazda predsa dokazuje už teraz.
Čo však nás viac zaujíma po nich bude nasledovať náhrada za sedan Mazda 6, ktorý sme nedávno testovali v jeho najlepšom prevedení s 2.5 litrovým atmosférickým štvorvalcom. Prísť by mala teda so zadným náhonom a karosárskych verziách sedan aj kombi (Wagon).
Trojlitrové benzínové a dieselové šesťvalce budú samozrejme vybavené 48V mild-hybridným systémom. Benzínový agregát bude naviac tiež k dispozícii revolučný motor Mazdy, SkyActiv-X s variabilným kompresným pomerom aj malým kompresorom, ako je tomu v Mazde 3 a CX-30.
Popri tejto radostnej správe, je tu aj menšia, no zaujímavá. Mazda totižto navráti aj rotačný motor, nebude však poháňať vozidlo, namiesto toho bude slúžiť ako zdroj energie pre elektrickú Mazdu MX-30.
Na to že Mazda nemá za sebou žiaden veľký koncern treba povedať, že majú gule, pretože ísť protismerom v dobe, ktorá sa snaží presadiť čisto elektrické vozidlá, to chce odvahu. Páči sa nám, že Mazda takto udržuje kvalitné klasické inžinierstvo a svojimi krokmi udržuje spaľovací motor v kurze. Ostáva len dúfať, že všetko klapne podľa plánov!
Foto: Redakcia