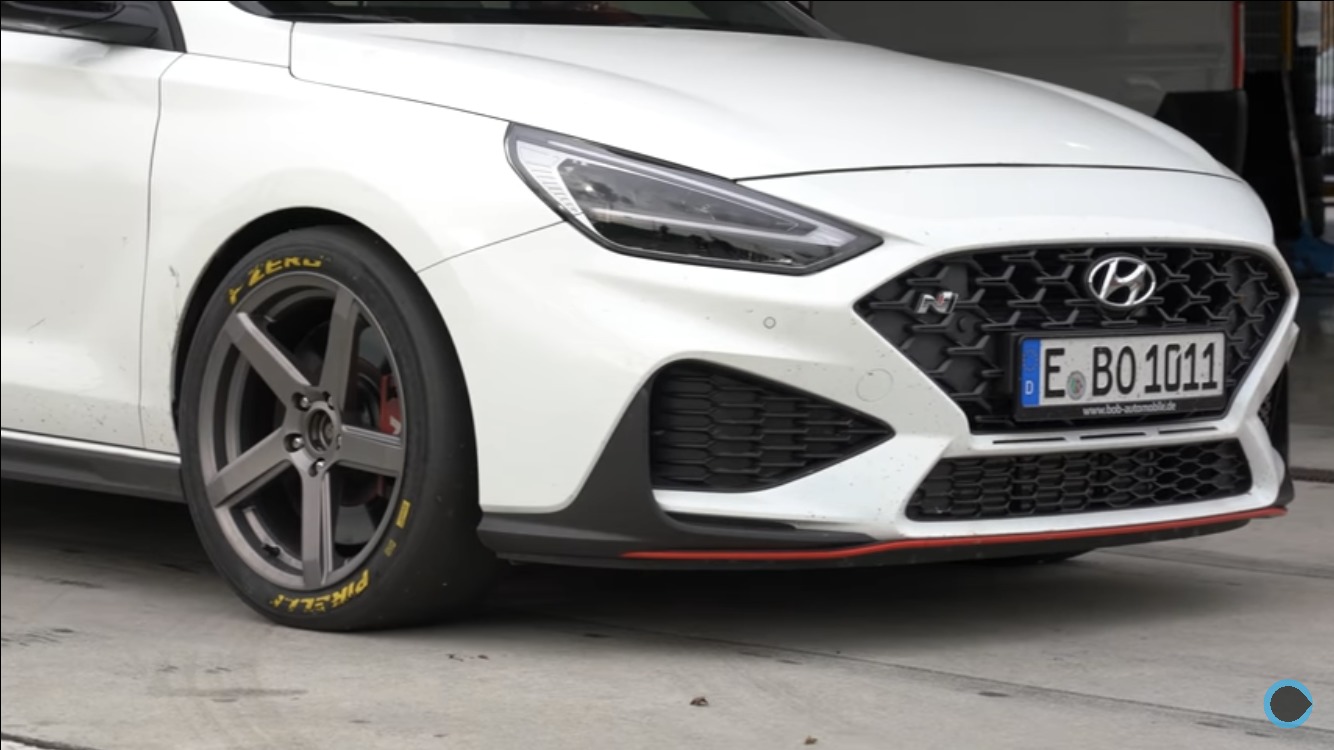 Najnovší test TyreReviews stavia proti sebe dvojicu cestných pneumatík proti páru slickov pre zistenie rozdielu v časoch.
Pre pretekárske špeciály sú hladké slicky esenciálnou súčasťou. Ale aké je to obuť zvyčajné cestné auto, ktoré nebolo dizajnované pre použitie týchto pneumatík? Dokážu slicky vytvoriť priepastný rozdiel oproti cestným semi-slickom?
Vďaka Jonathanovi Bensonovi z Tyre Reviews už o tom netreba iba snívať. Na testovacej trati Pirelli Tazio Nuvolari si vyskúšal kvarteto pnneumatík na výbornom hot-hatchbacku Hyundai i30N Fastback.
Prvé boli výkonné cestné pneumatiky Pirelli P Zero PZ4 navrhnuté pre priľnavosť na suchom aj mokrom povrchu. Nasledovali cestne legálne semi-slicky so zameraním na suchý grip, P Zero Trofeo R. Po nich už nasledovali slicky s rovnakej zmesi ale rozdielnej konštrukcie.
Tie prvé sú široké 235 mm a používajú sa na prednej náprave vozidiel Ferrari Challenge, a druhými sú 245-ky zaužívané v šampionáte TCR naprieč svetom, teda aj TCR Europe, v ktorom jazdí Maťo Homola.
Redukcia v časoch bola najviac citeľná pri prechode z "klasických" cestných PZ4 na Trofeo R. Semislicky boli o 6.23 sekundy na kolo rýchlejšie. Aj keď Benson neočakával veľké zlepšenie pri prechode na slicky to sa udialo.
Slicky boli od Trofeo R o 3.02 sekundy/kolo rýchlejšie, a neuveriteľne pretvorili správanie vozidla. Správanie bolo dimenzionálne odlišné nielen v zákrutách ale tiež na brzdách, keďže aj s tvrdým stláčaním brzdového pedálu sa nespínalo ESP.
Pre viac informácií o jazdných pocitoch a časoch už prenechávame miesto Jonathanovi Bensonovi z TyreReviews.co.uk
Video: TyreReviews