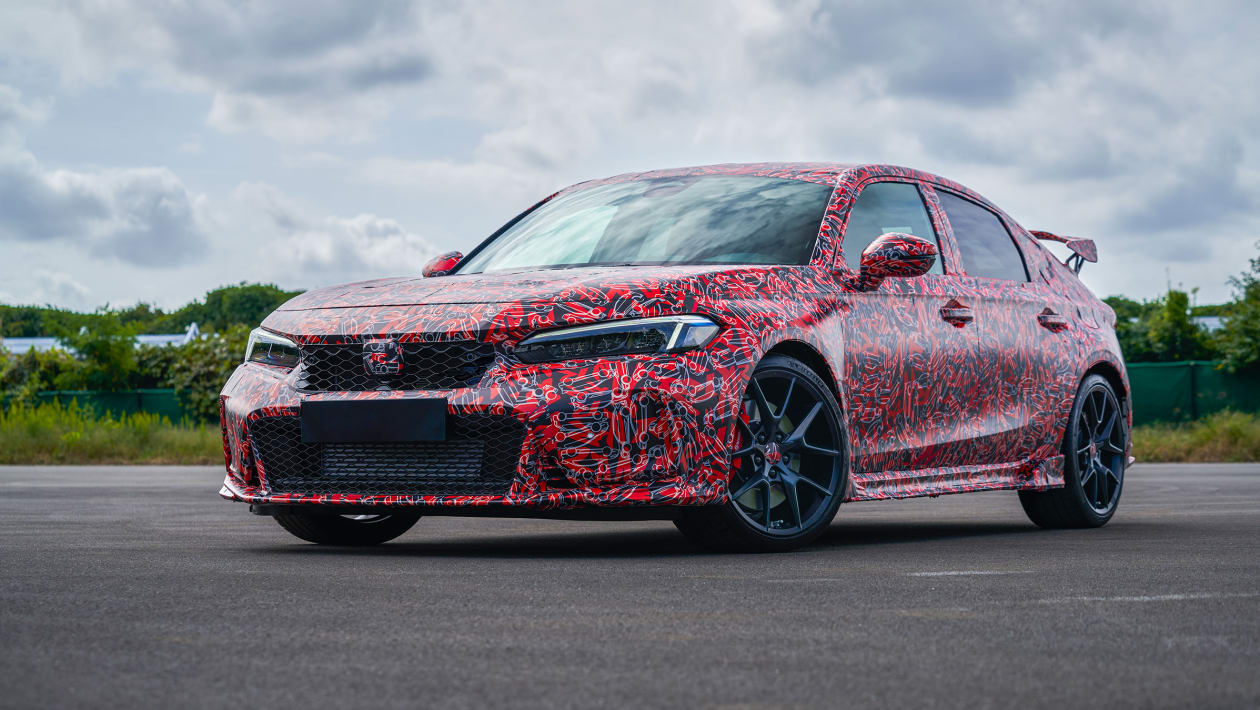 Nová Honda Civic Type R bude musieť naplniť veľké očakávania po stále aktuálnom brilantnom predchodcovi. Prvé indikácie ale hovoria, že by to mala zvládnuť!
Honda ukázala prvé fotky novej generácie Civic Type R v maskovaní . Predstavená bude v roku 2022 s ťažkou úlohou nahradiť aktuálne najlepší hot-hatch s predným náhonom. Kým špecifické technické detaily pochopiteľne odtajnené nie sú, dva zverejnené obrázky vytvárajú aspoň akú, takú predstavu predstavu, čo očakávať.
Dizajn by mal chutiť každému
Proporcie auta zostanú takmer nezmenené, keďže aktuálny model je širší aj dlhší ako väčšina jeho konkurentov. Vďaka predstaveniu klasického Civicu možno tiež povedať, že aj dizajnovo bude auto čistejšie, viac sofistikované, nie ako hračka, čo je po dizajnovej stránke aktuálnemu Civicu často krát vyčítané. Z aktuálneho vzhľadu si ponechá len veľké zadné krídlo, tri koncovky výfukov a navôkol nich decentne integrovaný difúzor.
Prototyp tiež jazdí na 20 palcových kolesách s pneumatikami Michelin. Je to ale Americká verzia, takže pneumatiky tej Európskej sú zatiaľ stále záhadou, veríme však, že to zostanú Micheliny. Vánok z nového Civicu sa dotkne aj interiéru, s celkovo novým funkčným rozložením jednotlivých prvkov aj najnovšími technológiami.
Očakávame rovnaký dvojliter s turbom ako v aktuálnej generácii. Ten by mal vytvárať okolo 320 koní. spárovaný s najlepšou manuálnou prevodovkou v triede aj elektrinicky ovládaným diferenciálom s obmedzenou svornosťou.
Kde sa bude vyrábať?
Ďalšou zatiaľ nevyriešenou otázkou je, kde sa budú vozidlá pre Európsky trh vyrábať, keďže Honda zatvorila svoju fabriku v meste Swindon, v ktorej sa dávali dokopy autá pre väčšinu európskych throv. Kým sa ale všetky detaily vyjasnia, my si myslíme, že keď bude novinka schopná skombinovať extrémne zábavné jazdné vlastnosti predchodcu s čistejším, viac masovým dizajnom, bude to trhák.
Foto: Honda US