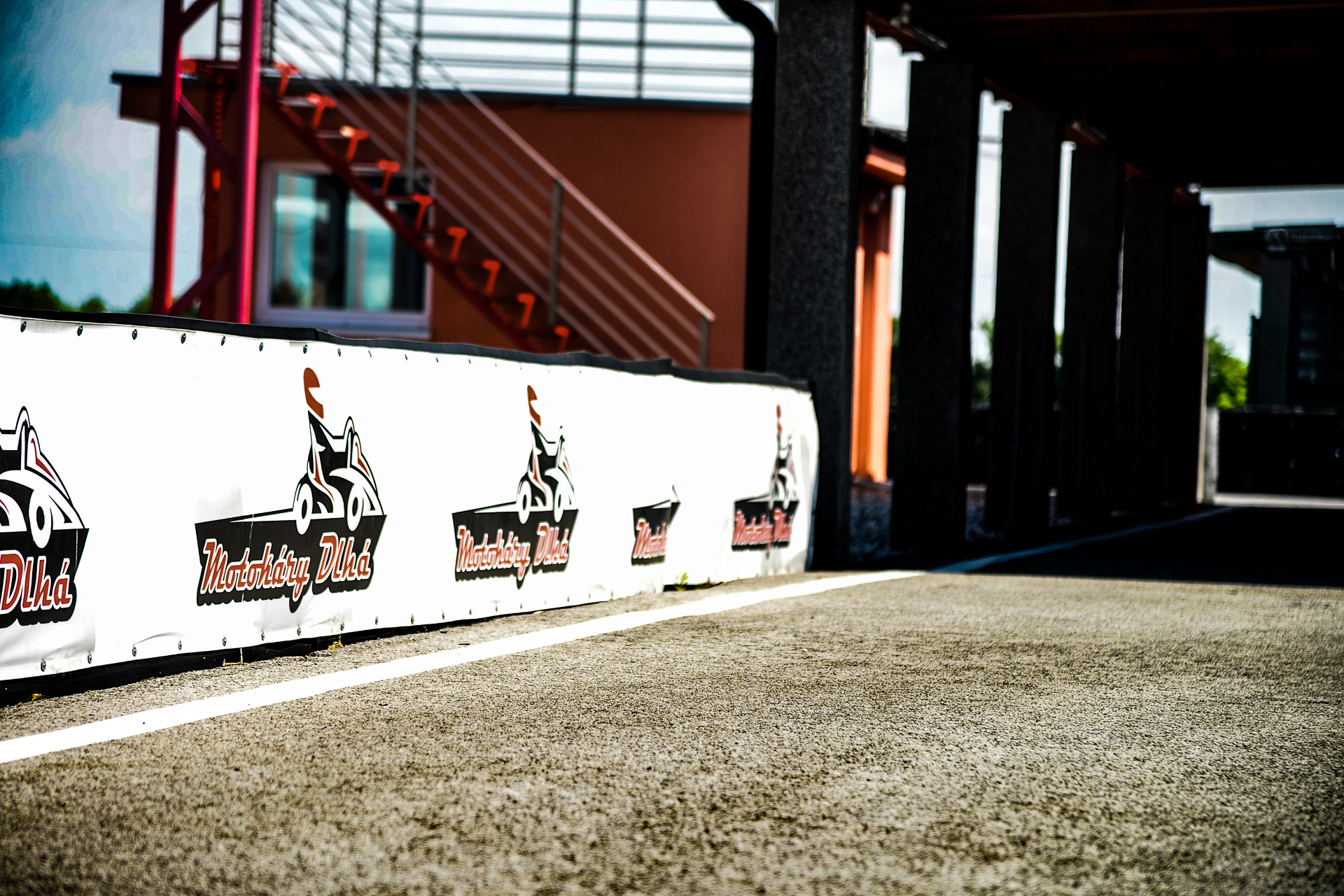 Tento víkend sme sa zúčastnili charitatívneho preteku Rally Radosti, zmyslom ktorého je aj zbierka pre deti s nefrologickými ochoreniami.
Dňa 3.7 sme boli súčasťou preteku Rally Radosti, ktorý sa konal v areáli Motokár Dlhá. Táto akcia má najmä charitatívny účel, keďže každý rok je jej súčasťou zbierka podporujúca boj s rôznymi ochoreniami. Tento rok sa organizátori rozhodli použiť vyzbierané peniaze pre deti s nefrologickými ochoreniami, teda ochoreniami napádajúcimi a týkajúcimi sa obličiek.
Náš tím.
Deň bol rozdelený na dva preteky. Doobedný a poobedný. My sme boli súčasťou doobedného preteku. Počasie bolo ešte na letné pomery svieže a veterné. Každý tím mal 4 jazdcov. My sme prišli v zostavení: Ja Benjamin (hlavný editor nášho webu), Maťo (občasný editor), Luky (Maťov spolužiak) a Nico (náš dobrý kamarát autíčkar a veľký obľúbenec JDM). S nami sa preteku zúčastnila aj naša šarmantná fotografka Viki, ktorej ďakujeme za fotky z akcie. )
Quali.
Kvalifikácia trvala 10 minút. Poslali sme na ňu Nicolasa, síce s traťou nemal predošlé skúsenosti, no odmalička jazdil motokáry a na nám známych dráhach bol väčšinou o niečo rýchlejší ako my. Po jeho pokusoch a niekoľkých pokazených kolách kvôli stretom s inými jazdcami, ktorí stáli v ceste sme štartovali z 9 miesta.
Start.
Po ostrom štarte a niekoľkých kolách sme postúpili na 6 miesto. Po každých 15 minútach jazdenia bolo povinné striedanie, počas ktorého bolo potrebné zastaviť pred bielou čiarou. Tá bola pre viacerých náhlivcov postrachom, čo viedlo k zábavným momentom v boxovej uličke, nakoľko niekoľko jazdcov pred čiarou spravilo krásnu piruetu.
Konkurenciou v našom preteku boli aj profi tímy, alebo tímy, ktoré na trati deň pred pretekom strávili poriadny deň testovania. My sme prípravu na pretek nevzali tak vážne, boli sme si dať zopár jázd na inom motokárovom stredisku.
Hammer Time.
Ja som sa rozhodol ísť posledný z nás 4, veriac, že vyjdem práve do boja s balíkom. Pri mojom prvom striedaní však nastal presný opak. Ocitol som sa na prázdnej trati, a tak to aj zostalo po väčšinu tejto 15-minútovej "šichty". Hľadal som limity motokáry aj trate. A keď som mal ja striedať, povestná biela čiara dostala aj mňa, a zastal som stredom auta na nej. Čo podľa nemeckej presnosti nie je pred ňou, no stále dúfajúc, že nedostanem 5 sekundovú penalizáciu.
Chalani jazdili super, držali sme konštantné časy na úrovni 1:06. Aj Luky, ktorý nie je zrovna skúseným motokárovým jazdcom robil všetko čo bolo v jeho silách. Nasledovala moja druhá smena, v ktorej sme pri výmene už aj použili taktiku roztláčania, ktorá nám skorej nenapadla… Motokára prišla najskôr viac kĺzavejšia, no tento krát som aspoň vyšiel v intervale v ktorom som mal teoretickú šancu niekoho dohnať a predbehnúť. Po chvíli som zmenil techniku prejazdu zákrut, pričom som si ju v hlave prehrával, ako si pamätám, že ju robil jeden legendárny jazdec F1, s ktorým súvisí aj môj dátum narodenia, 1. mája.
Aj vďaka nej som dobehol dvoch jazdcov, a v procese 3 zákrut som bol pred nimi. Rýchlo som sa im vzdialil, a už som sa len snažil tlačiť limity seba. V jednej zo zákrut som to ale prehnal a vyšiel, čím sa ku mne priblížili, no znova som sa im dokázal vzdialiť na rovnakú vzdialenosť ako predtým.
Ku šachovnicovej vlajke dokončil pretek Maťo, ktorý pri strete s prvým jazdcom v modrej kombinéze, lapujúcim okolo 1:04 mal od neho darček v podobe tow (alebo ťahania) a snažil sa ho držať, vďaka čomu zajazdil najrýchlejšie kolo nášho tímu, s časom 1:05.8. Well Done Maťo.
Finish.
Pretek sme ukončili na 7 mieste, síce sme nevedeli či sú v tom aj zarátané 5 sekundové penalizácie, ktorých mali iné tímy výrazne viac ako my. Akokoľvek, výborne sme si zapretekali, a 7 miesto bez poriadneho tréningu, v silnej konkurencii, oblečení v mikinách a nie overaloch nie je zlým umiestnením.
Akcia bude vrcholiť jazdou superšportmi po Slovensku. Radi sme prispeli, po dlhej dobe si zapretekali a veríme, že táto akcia a jej zbierka pomôže veľa deťom trpiacim nefrologickými ochoreniami. Ak Vám pretekanie chýba, určite odporúčame sa prihlásiť na budúci rok, a môžeme sa stretnúť na dráhe! Výborná akcia.