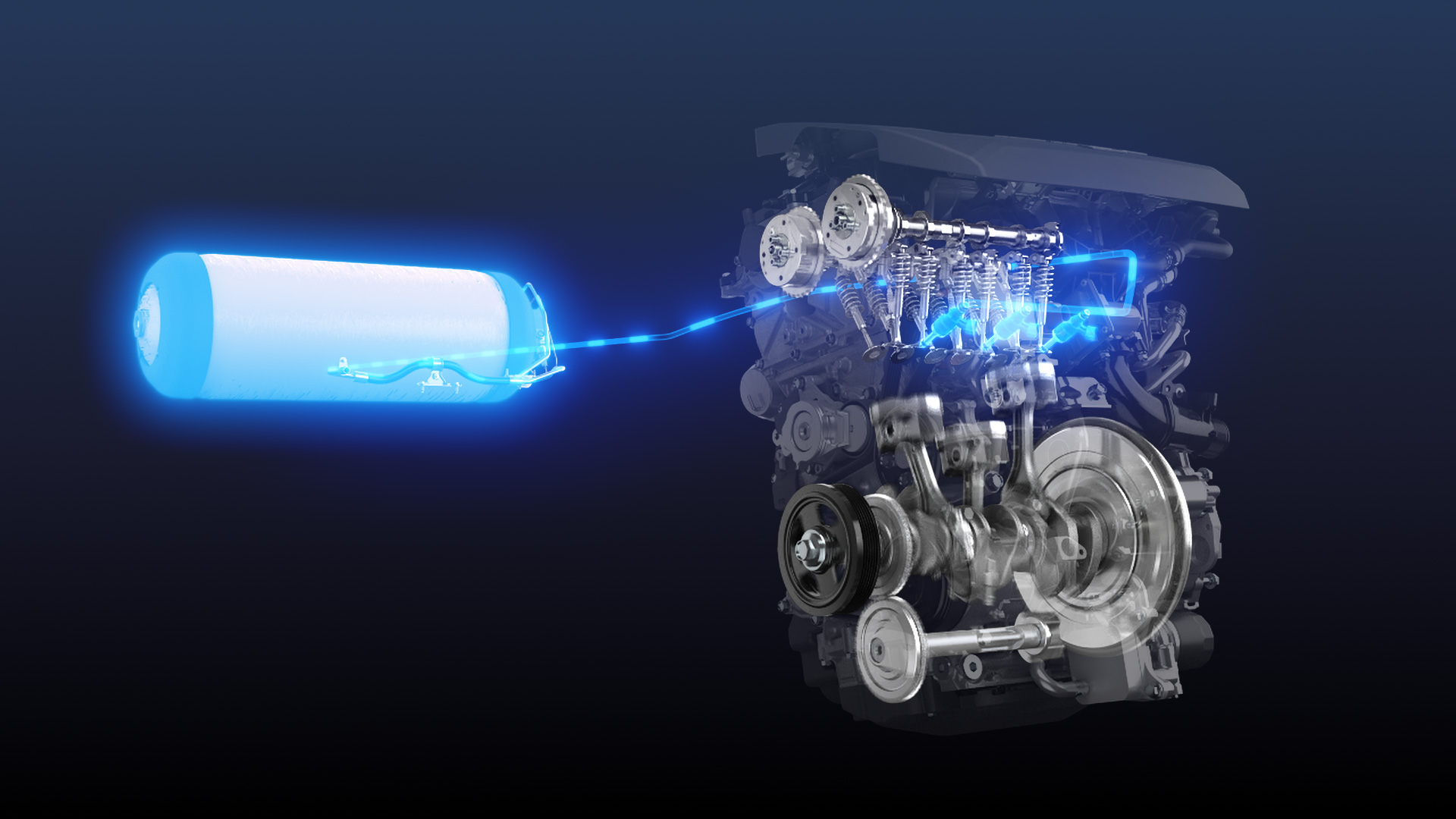 Kým dohady o budúcnosti prepravy sú rôzne, a v súčasnosti sú v popredí najmä BEV vozidlá, Toyota ide vlastným smerom. Okrem hybridov je jedným z mála výrobcov, ktorý už teraz vidí budúcnosť vo vodíku. Prednedávnom sa aj u nás spustil predaj novej Toyota Mirai.
Ako funguje Mirai v skratke
Japonská automobilka však pracuje aj na rozlišnom princípe vodíkového pohonu, aký je použitý práve v tomto prevratnom modeli. Báza pohonu Mirai závisí na vodíkových článkoch, v ktorých vodík chemicky reaguje s kyslíkom zo vzduchu, a tak vytvára elektrickú energiu, vďaka ktorej je poháňaný elektromotor, a teda aj vozidlo.
Princíp zostáva
Nový koncept pohonnej jednotky vytvára výkon priamym spaľovaním stlačeného vodíka, preto musí byť prívod paliva aj proces vstrekovania jemne odlišný od klasických spaľovacích motorov. Základ je však rovnaký, vnútorné spaľovanie.
Výhoda
Spaľovanie vo vodíkovom motore prebieha omnoho rýchlejšie, ako pri benzínových agregátoch. Výsledkom tohto procesu je okrem úžasnej ohľaduplnosti k životnému prostrediu aj výrazne lepšia odozva motora alebo zvuk, vytvárajúce väčšiu zábavu z jazdenia.
Spomenutý motor, ktorý je zatiaľ stále vo vývoji a najskôr bude použitý v motošporte je trojvalcový turbomotor s medzichladičom. Má objem 1 618 cm3. Je možné, že je odvodený z pohonnej jednotky, akú má aj Toyota GR Yaris.
Akokoľvek, znie to výborne pre každého nadšenca vnútorného spaľovania. Ak ho Toyota privedie do sériovej podoby, bude to Veľký krok vpred pre všetkých!