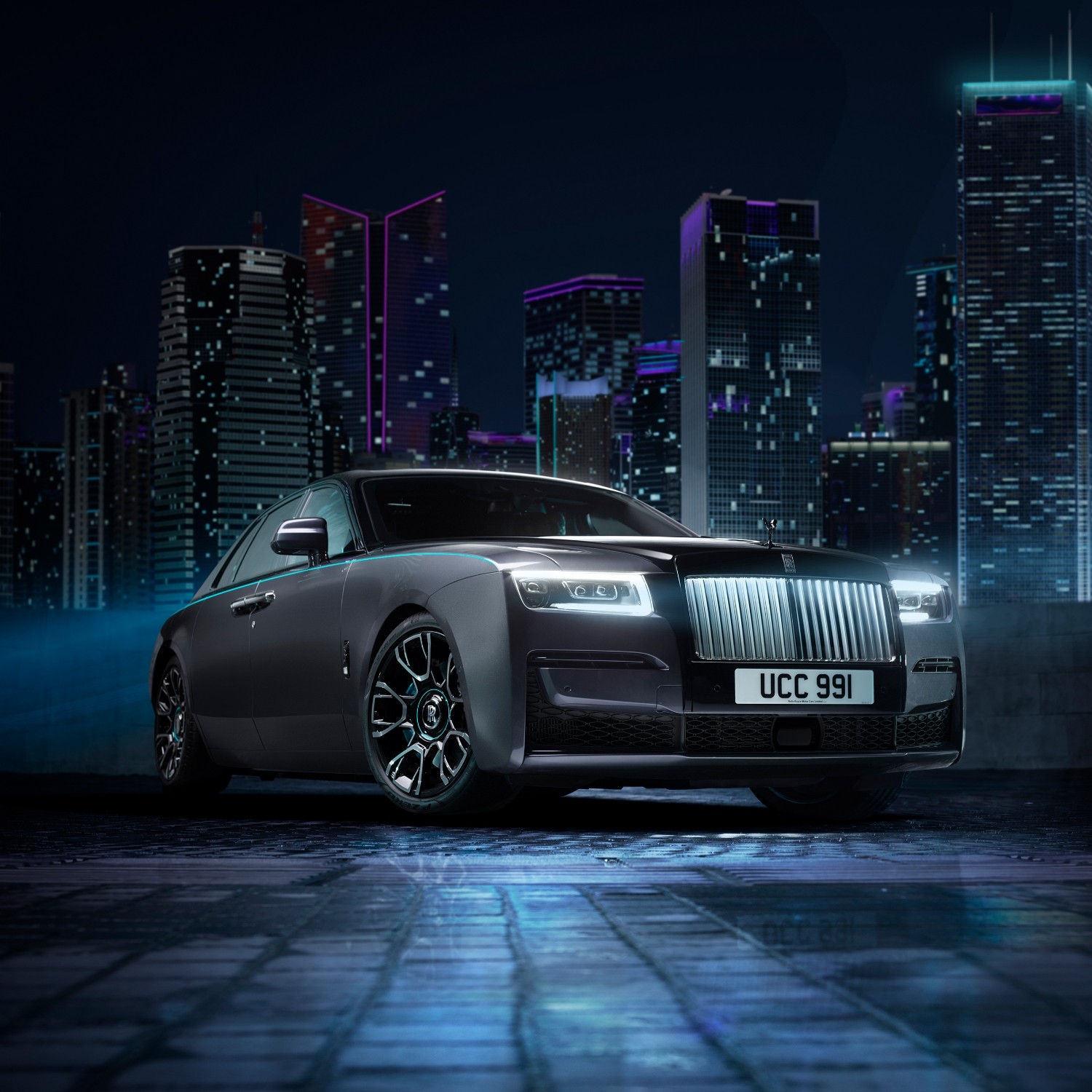 Rolls-Royce Ghost Black Badge je tu pre milovníkov čiernej, a veru že ich je veľa.
Ak by sa vám zdal nový Ghost pridrahý netreba zúfať, teraz je ešte drahší. Žarty bokom, Ghost si prešiel jemnou úpravou takmer všetkých nových Rollsov. To je Black Badge.
Okázalosť na prvý pohľad ustúpila decentnejším tmavším farbám a zníženiu množstva chrómových detailov. Ale v tej nenápadnosti sa skrýva maximálny luxus a zlepšená jazdná dynamika. K tej dynamike prispieva ohromný 6,75 litrový motor V12 s dvoma turbami. Výkon sa zvýšil na presne 600 koní, ktoré sú prenášané na cestu všetkými štyrmi kolesami cez 8-stupňovú prevodovku ZF. K lepšej manévrovataľnosti pomáha natáčanie zadnej nápravy.
Jazda by mala byť svižnejšia aj vďaka úpravám podvozku, brźd a aj prevodovky. Aktivovaním jazdného režimu "Low" sa zrýchli odozva prevodovky, ale to ak je plynový pedál stlačený aspoň na 90%. Tento mód aj zmení zvuk motora tým, že ho je počuť čo je pri Rolls-Roycoch neobvyklé. A to bola vždy škoda lebo kto by nechcel občas počuť motor V12.
Black Badge pôsobí modernejším dojmom a je mierený na mladšiu generáciu. To dosvedčujú aj nové svetlejšie a neonové farby a dekory interiéru. Menej dreva a viac kovu a aj uhlíkového vlákna, ktoré nazývajú Technical Fibre. Všetko ostatné zostalo verné značke. Luxus najvyššej triedy s veľkou možnosťou konfigurácie a najlepšími materiálmi.
Rolls-Royce predviedol aj nové logo pre autá Black Badge. Je ním znak nekonečna, ktorý má symbolizovať nekonečné možnosti, ktoré prináša temnota. Ich slová nie moje. To sedí k tým tajuplným názvom modelov Rolls-Royce ako je Ghost, Phantom, Wraith a Dawn.
Foto: Rolls Royce