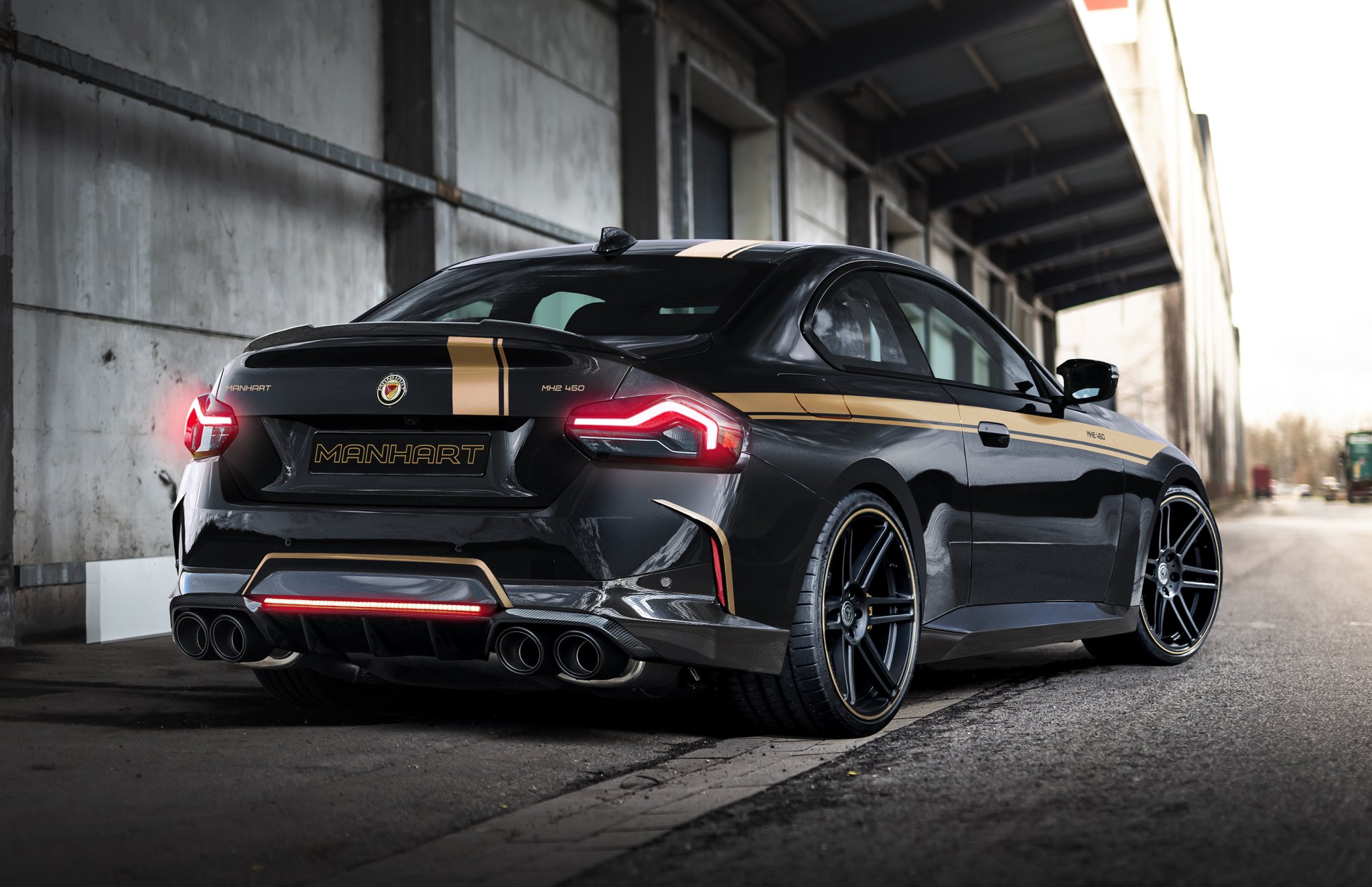 Manhart MH2 450 je autom pre milovníkov úpravcov, ktorým sa zároveň nechce čakať na nové BMW M2.
Manhart dnešným dňom začína program úprav pre nové BMW rady 2, model M240i. Ideálny pre tých, ktorým sa nechce čakať na novú M2-ku. M240i disponuje parametrami 374 koní a 500 Nm krútiaceho momentu.
Manhart vďaka svojim zvyčajným úpravám ako MHtronik Powerbox modul, nový výfukový systém z nehrdzavejúcej ocele z auta vydoluje 450 koní a 650 Nm s upravenou krivkou nástupu parametrov. Výkon 450 koní je len o 30 koní menší ako základný výkon šesťvalca S58 v aktuálnom BMW M4. V menšej rade 2 to znie ako veľmi dynamicky príjemné zvezenie.
MH2 bude jazdiť na 20 palcových diskoch Concave One so zlatým dekorom bočnice disku. Zlatými dekormi žiari aj zvyšok auta.
Ďalšie úpravy zahŕňajú znižovaciu sadu podvozka, výfuk s aktívnymi klapkami, odstránenie filtru pevných častíc (OPF delete), výfuk downpipe race bez katalyzátora alebo downpipe sport s 200 bunkovým katalyzátorom.
Ceny MH2 450 sú zatiaľ neznáme, ale lacné to nebude.
Foto: Manhart